About Us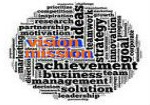 Proactive Solutions Ltd is a a dynamic Trinidad and Tobago-based Occupational Health and Safety Consultancy & Training Provider established in 2005.
We provide HSE Consultancy services and deliver training courses in a number of in-demand areas.
Our course content and delivery is designed to encourage behaviour change.
At the end of our courses, participants will be able to recognize the common safety and health hazards and implement the relevant measures to prevent accidents, injuries and occupational diseases in their workplace.
At Proactive, we believe that education is the foundation for every effective safety program; We deliver immediate and cost effective educational solutions that improve worker compliance.
Our Safety training courses are regularly reviewed by an IOSH member to ensure that the content remains relevant to current legislation & regualtions, changing times and industry best practices.We have found that including recent accident case studies, both local and foreign, peak student interest in topic areas.
Our goal is to become the leading high quality provider of competency based Health and Safety Training & Consultancy Services to Trinidad and Tobago, the Caribbean and the Americas.
Past Trade Memberships
Member, Couva-Pt. Lisas Chamber of Commerce (2005 –2006)
Member, South Chamber of Industry & Commerce (2006 -2007)
Affiliations
Registered TVET Agency with the T&T National Training Agency.
Canadian Centre of Occupational Safety & Health
Lead Consultant – Member of IOSH (UK) & Safety Council of Trinidad and Tobago

VAT Registration
VAT Registration # 122510, Date of Incorporation: 1st April 2005